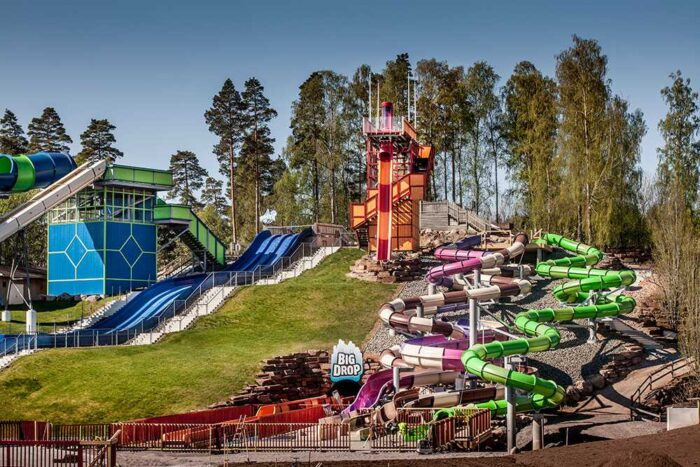 Out and about: Skara
We depart from Skara, in Västra Götaland county, around 2 hours driving from Gothenburg. Skara is a cozy village with an age-old history. Without a doubt, one of its jewels is the cathedral, which gives its charming personality to this quiet town. 
At first glance, its botanical garden ("Botan") may seem a fairly ordinary little park. Still, flora lovers will appreciate walking around rare trees such as ginkgo, Caucasian wingnut, katsura, or Himalayan birch. You can continue the tour from the northeast corner of the garden, to the shimmering waters of the Victoria Lakes.
Skara lies on a land of farms dating from the Iron Age, the Viking Age, and the Middle Age, where ancient monuments and historical vestiges spread on its undulated and serene landscapes. A walk through the Brunnsbo meadow is a pleasant experience that lets you get into the history and culture of the place, thanks to the information signs installed everywhere.
At 8 km from this city, you will find Skara Sommarland. Founded in 1984, by Bert Karlsson, a Swedish entrepreneur, politician, and record company manager, this is Scandinavia's largest water park.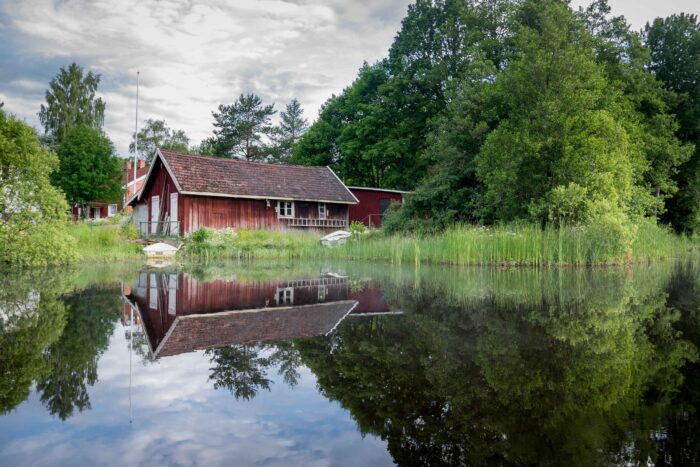 What do we like most about Skara Sommarland?
First, Skara Sommarland is both a water and an amusement park, so that you can have "two in one"!
Second, this park is huge! The facilities host 45 attractions (including 12 exciting water rides, such as Big Drop), four restaurants, and many lotteries, games, cafés, and a famous camping ground! It has plenty of extensive green areas as well.
Third, the amount of enjoyable rides tailored for all ages needs also to be highlighted. The entire family can find an exciting attraction, from thrill slides to splash areas for the youngest.
And last but not least, do you know what the favorite area of the smallest kids is? It's called Kotteland. There, the little ones can drive safely and dig using our powerful excavators!
Our collaboration with Skara Sommarland is worth mentioning considering millions of children have driven our vehicles non-stop since the opening of the park. After decades, the company contacted us again to renew the original fleet, also provided by SB International.
However, we will have to wait until next year to enjoy the park, and the two new attractions expected to be launched this season. Unfortunately, and although Skara Sommarland aimed to open up responsibly this summer, they will remain closed this year, considering the current regulation preventing gatherings of more than 50 people.
Currently, Skara Sommarland is along with Gröna Lund, Kolmården, and Furuvik, part of the group Parks and Resorts Scandinavia, with headquarters in Stockholm. Gröna Lund keeps still also closed, while Kolmården Zoo and Furuvik both have opened with various restrictions, and a limited number of visitors.